Should Dogs Have Dental Care?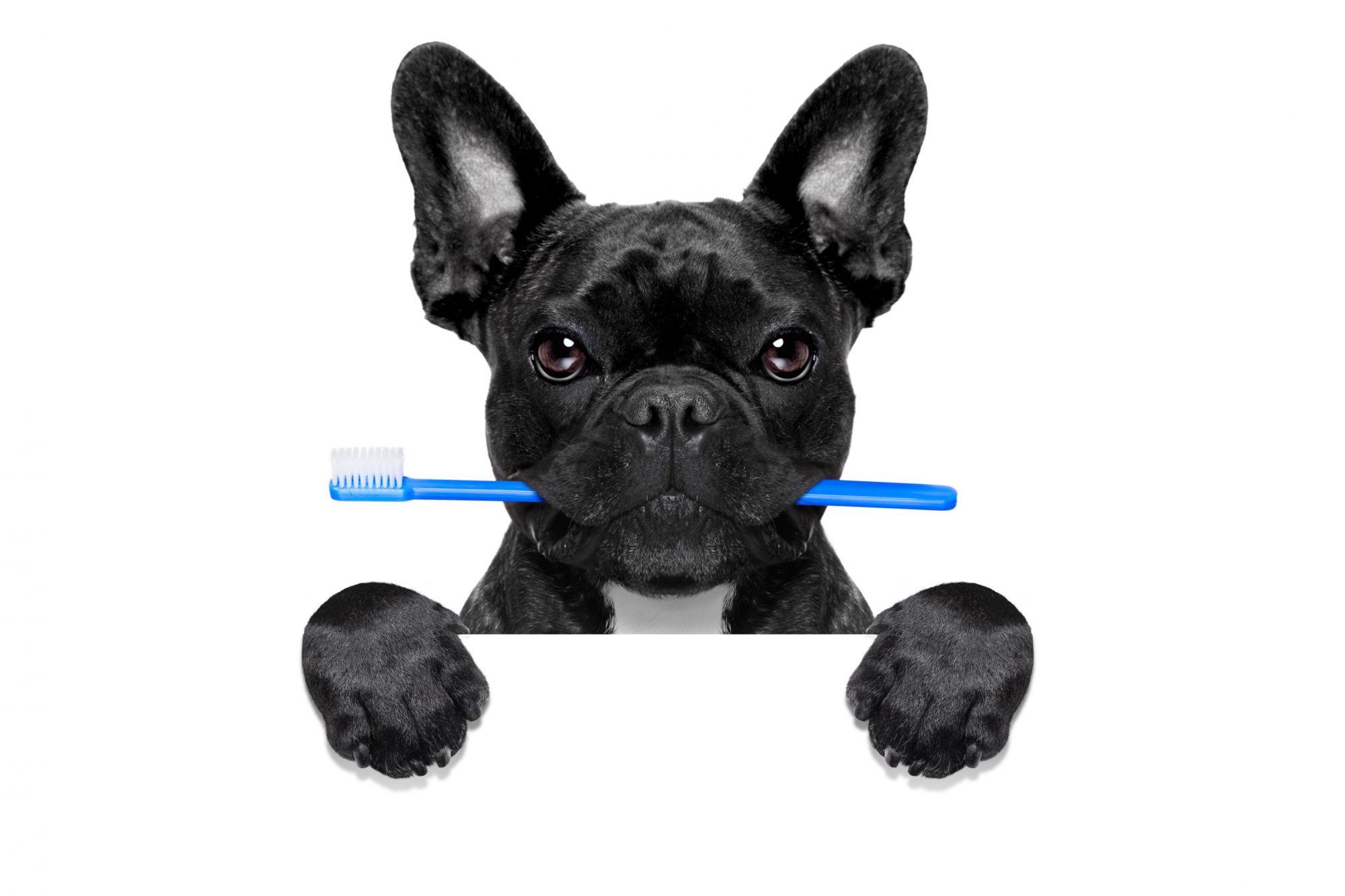 Keeping your playful pooch healthy and happy throughout his life means making sure he gets exercise, proper nutrition, plenty of belly scritches, routine checkups—and dog dental care.
Did that last one surprise you? Plenty of pet parents don't realize how critical oral hygiene is to a pet's overall health, but the truth is, by the time your dog is 3 years old, he will likely have some form of dental disease. This condition is painful, and the bacteria that builds up in his mouth can travel to vital organs, like his kidneys, liver, and heart.
At MarketPlace Veterinary Hospital, we want all of our doggie parents to understand the importance of pet dental care—both professional cleanings and at-home dental hygiene.
A Healthy Mouth is a Happy Mouth
Your dog's veterinarian will look inside his mouth at every wellness visit to check for visible signs of dental disease. Between visits, please contact us right away if you notice any of the following:
Bad breath
Bleeding, broken, or loose teeth
Swollen gums or swelling around the jaw
Lumps in the mouth
Reduced appetite
Frequently pawing at the mouth
Excessive drooling
Visible tartar buildup
Professional Dog Dental Care
Just like people, dogs require professional dental examinations and dog dental cleanings under general anesthesia—usually once a year. General anesthesia is necessary to enable our veterinarian to thoroughly clean the teeth, descale tartar and plaque, polish the teeth, take digital dental X-rays, and perform necessary extractions.
We completely understand that hearing the word "anesthesia" can be scary to some pet parents. We do everything we can to minimize risk throughout your dog's dental cleaning. We monitor your dog's vital signs and blood oxygen levels throughout any procedure that requires general anesthesia—including while your pet is in recovery.
Dental Hygiene Begins at Home
The first time your dog flashes his pearly whites after a professional dental cleaning, you will be amazed by how clean his mouth looks! You can help keep your dog's mouth looking healthy between visits by regularly brushing his teeth at home using a toothbrush and toothpaste made just for dogs. We are always happy to share tips for brushing your dog's teeth.
Ideally, start brushing your dog's teeth when he's just a puppy, but it's never too late! Senior pets can also benefit from routine dental hygiene at home.
As a complement to brushing, dental treats can help reduce tartar buildup. Look for treats containing the seal of approval from the Veterinary Oral Health Council.
Your pet deserves a clean, healthy mouth, so make dog dental care part of your pet's overall plan for wellness and prevention. Please contact us at (916) 939-1705 to schedule a dental visit or if you have questions or concerns about your dog's oral health.