High-Quality Veterinary Care
×
COVID-19 Updates
We will be seeing all of our appointments Curbside in order to help keep our staff and clients safe. This decision is due to the increase of COVID-19 cases and the closures of many local businesses, including neighboring veterinary hospitals.
Please call us at (916) 939‑1705 to check-in when you arrive. Sorry for any inconvenience, we appreciate your patience and understanding.
We are experiencing an increased volume of appointment requests; we will take your requested date and time into consideration, but can not guarantee availability. Our staff will call to finalize your appointment request within 72 hours.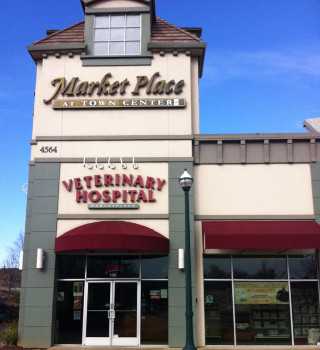 MarketPlace Veterinary Hospital offers high-quality medical care for cats and dogs in El Dorado Hills and the surrounding community. We are committed to providing the highest standard of care for your pet so they can enjoy a long, happy, and healthy life with you.
At MarketPlace Veterinary Hospital, we truly enjoy getting to know our pet friends. We have a team of great doctors and staff members that go the extra mile to ensure your pet receives personalized treatment based on their individual health needs. We take the time to listen to your questions and concerns, and we work hard to build a friendly relationship with you and your beloved pet. Our ultimate goal is to give your pet access to the best quality medicine possible.
We offer a broad range of veterinary services including:
MarketPlace Veterinary Hospital welcomes walk-ins for sick pets and/or emergency cases who need specialized care during normal business hours. We also encourage New Clients to stop by for a visit and get to know our team. We look forward to meeting you!
Call us today to schedule an appointment or learn more about our veterinary services.