MarketPlace Veterinary Hospital provides advanced surgical care for cats and dogs. We perform a variety of surgical procedures to treat both acute and chronic medical conditions, and the health and safety of your pet is always our top priority.
Our doctors have extensive experience in common soft-tissue surgery procedures including:
Spays and neuters
Mass/tumor removal
Foreign body removal
Wound repair
Gastrointestinal surgery
Urogenital surgery
We also offer orthopedic surgery performed by board-certified specialists in our clinic to treat musculoskeletal problems such as bone fractures/dislocations, ligament tears, muscle sprains, and joint disease issues. In addition to orthopedic treatments, our specialists also perform advanced and complex soft-tissue surgical procedures that decrease pain and restore mobility for injured pets.
---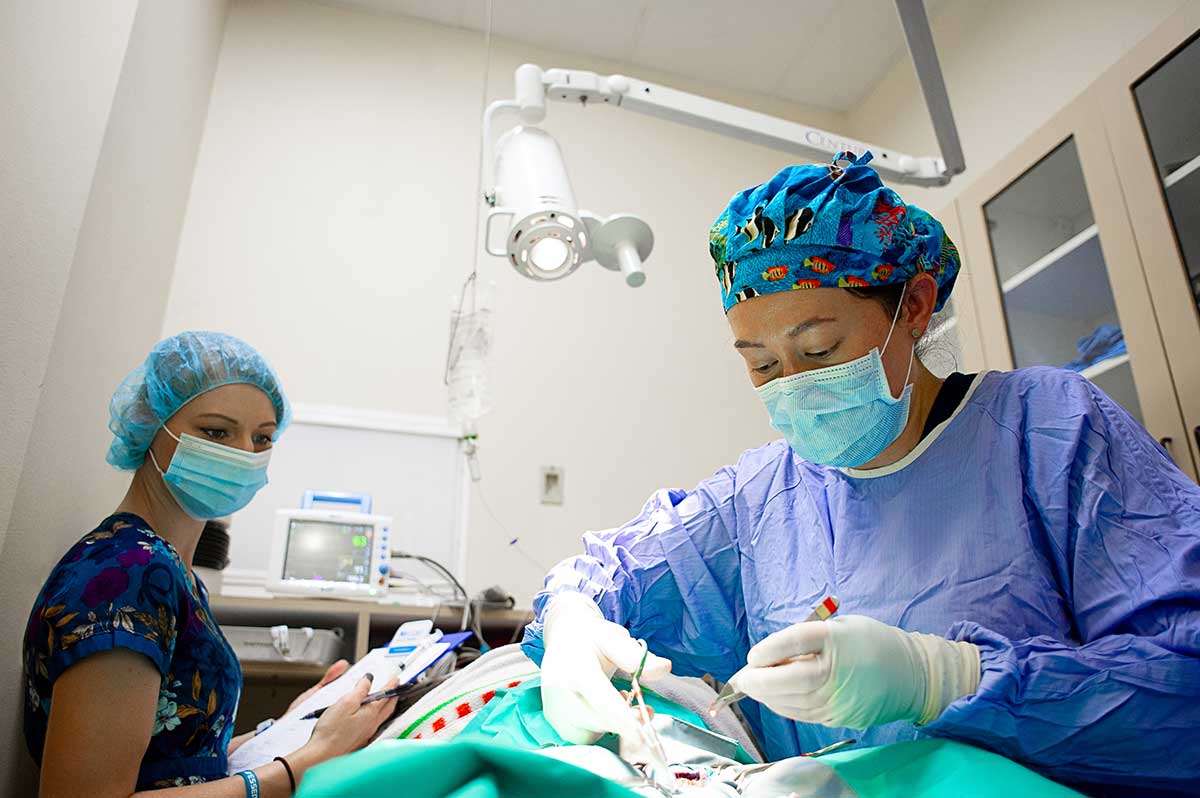 What to Expect from Veterinary Surgery
MarketPlace Veterinary Hospital is committed to quality medicine delivered at the highest standard of care, and we follow strict treatment protocols for veterinary surgery to ensure your pet's total safety and comfort. Please let us know if you have any concerns. We are here to support you and your pet throughout the entire surgery and recovery process.
All pets scheduled for surgery receive a complete physical exam and pre-anesthetic bloodwork to ensure they are ready for the procedure. IV fluids are administered intravenously, and our team carefully monitors your pet and checks their vitals (heart rate, oxygen levels, blood pressure) continuously during surgery. We will watch your pet closely during the recovery period, and provide pain management care to keep them comfortable. Upon discharge, we provide detailed instructions regarding post-operative care at home. Rest assured that your pet will receive the highest quality surgical care from the MarketPlace Veterinary Hospital team.
To learn more about our pet surgery services, please call us today.