Advanced Veterinary Diagnostics
MarketPlace Veterinary Hospital offers advanced veterinary diagnostics to deliver fast and accurate testing results for our pet patients. We understand that time is of the essence when your pet isn't feeling well, and the convenience of our in-house laboratory helps save precious time when diagnosing medical conditions that cause illness and disease.
Our veterinarians have access to the latest technology and equipment to provide an effective diagnosis and create a personalized care plan for your sick pet. At MarketPlace Veterinary Hospital, we provide various lab tests to get your pet's baseline health status, to identify hidden medical conditions, and to rule out any congenital diseases. We perform blood chemistry profiles, fecal exams, urinalysis, parasite screening, and other preventive testing procedures on-site so we can initiate treatment as quickly as possible.
---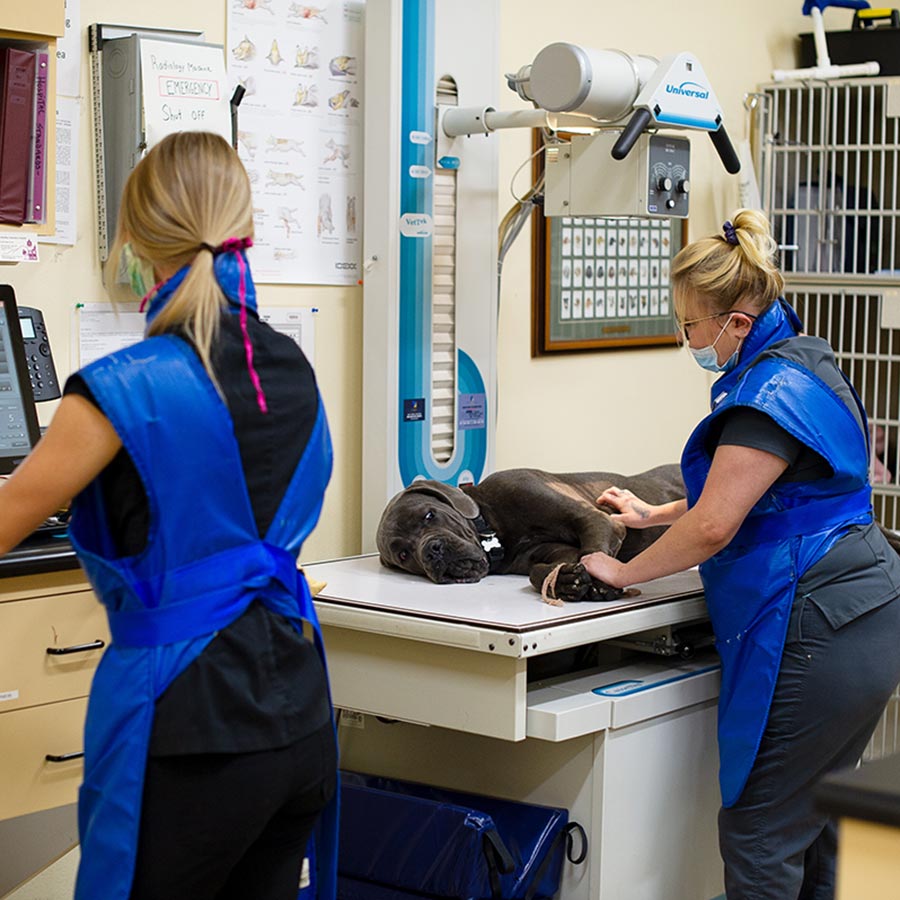 Digital Radiography
At MarketPlace Veterinary Hospital, we use digital x-rays to obtain enhanced images of your pet's internal organs. Digital radiography allows our doctors to quickly identify potential medical issues in the heart, lungs, bones, and reproductive system such as tumors, bone fractures, kidney/bladder stones, arthritis and hip dysplasia. Digital x-rays also help identify foreign objects and diagnose urinary tract infections.
Our team uses digital dental x-rays during your pet's dental exam to look above and below the gum line. The x-ray images are processed in our on-site lab and can be easily reviewed by a board-certified specialist.
---
Veterinary Ultrasound
MarketPlace Veterinary Hospital offers veterinary ultrasound in-house. Ultrasound is a pain-free, non-invasive diagnostic imaging tool that is used to diagnose a variety of medical conditions that affect cats and dogs. We analyze ultrasound scans to evaluate pregnancies and to identify abdominal issues in the liver, bladder, stomach, and spleen. Ultrasound is also useful during a biopsy procedure to check if a growth is cancerous.
---
In-House Veterinary Pharmacy
To provide high-quality service, we provide convenient prescription refills in our on-site pharmacy. Getting your pet's medical prescription filled from our pharmacy means you can start treatment on the same day, which can improve your pet's overall recovery. Our team can also provide additional information and guidance about prescribed medications if you have any concerns.
To learn more about our veterinary diagnostic services, please call us today.