Comprehensive Pet Wellness and Preventive Care
At MarketPlace Veterinary Hospital, we believe that consistent wellness and preventive care helps build a strong foundation of good health for your pet. We offer a comprehensive range of medical services catering to cats and dogs, and our goal is to provide the gold standard of veterinary medicine so that your beloved pet can live a long, healthy, and happy life with you.
Routine visits to MarketPlace Veterinary Hospital are a great way for our team to get to know you and your pet. We recommend annual wellness visits so that we can keep track of your cat or dog's health status and make sure they are healthy and fit. Regular preventive care also allows our doctors to quickly diagnose any potential medical conditions based on your pet's age and/or lifestyle, and provide personalized treatment and specialized care as necessary. Our pet wellness services include:
Complete physical exams
Bloodwork profiles
Heartworm testing
Parasite screening and control
Dental checkups—We offer full-service pet dental care
Diagnostics imaging and x-rays
Nutrition and weight management guidance
---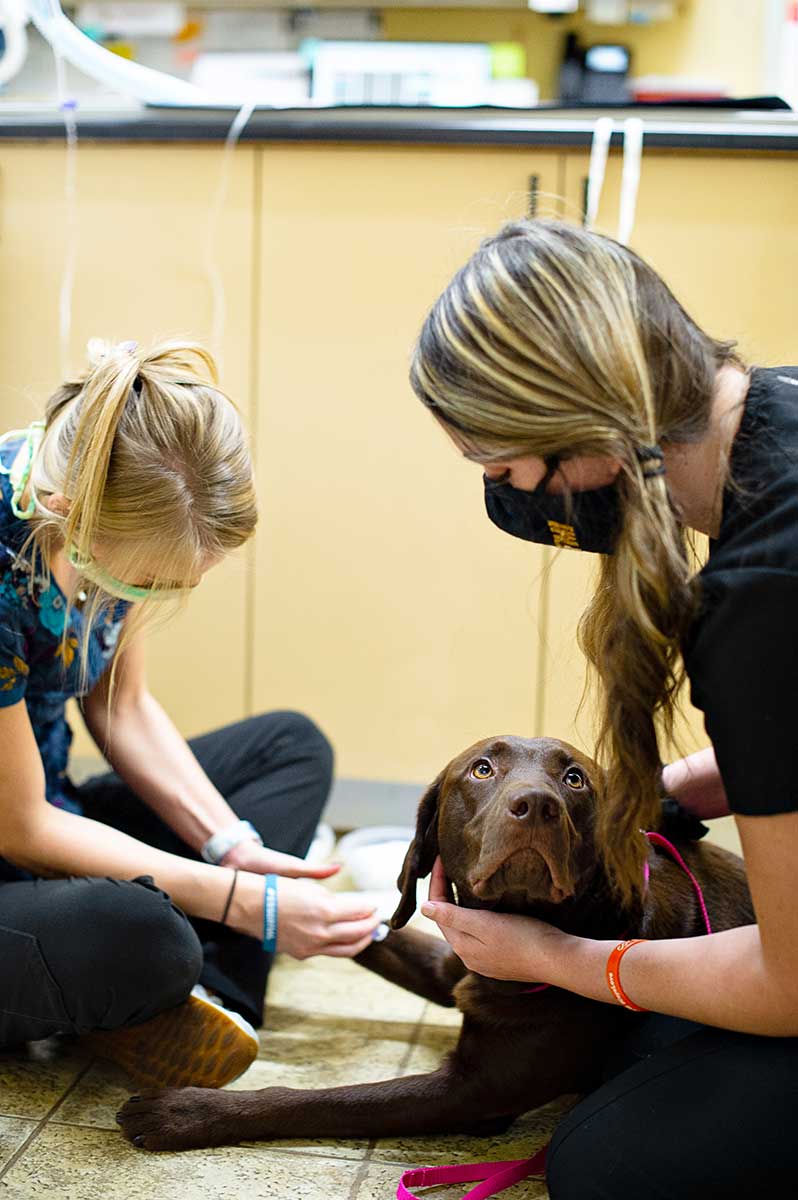 Pet Vaccinations
Keeping your pet current with vaccinations is a vital part of their healthcare. Vaccines help prevent transmission of contagious diseases and our doctors customize your cat or dog's vaccination based on their age, lifestyle, and environment. We offer the following core vaccines:
Dog Vaccines—Distemper, Leptospirosis, Parvovirus, Rabies, and Bordetella.
Cat Vaccines—Feline Distemper Combination, Feline Leukemia, and Rabies.
---
Puppy & Kitten Care
Puppies and kittens are always welcome at MarketPlace Veterinary Hospital. We love making friends with new family members and providing the personalized care and attention they need during the early years. Please check out our puppy and kitten services page for more information.
---
Senior Pet Care
Senior pets have special needs and benefit from regular health checkups. MarketPlace Veterinary Hospital offers comprehensive wellness exams and health assessments for aging pets to help diagnose any potential health problems as early as possible. Please let us know if you notice changes in your pet's appetite or behavior—we are happy to answer any questions about maintaining your senior pet's health and wellbeing.
---
Pet Wellness Plans
MarketPlace Veterinary Hospital also offers comprehensive Wellness Plans for adult pets, puppies, and kittens, which feature inclusive preventive care and special discounts.
To book an appointment or learn more about our pet wellness and preventive services, please call us today.