A Guide to Managing Health Issues in Aging Pets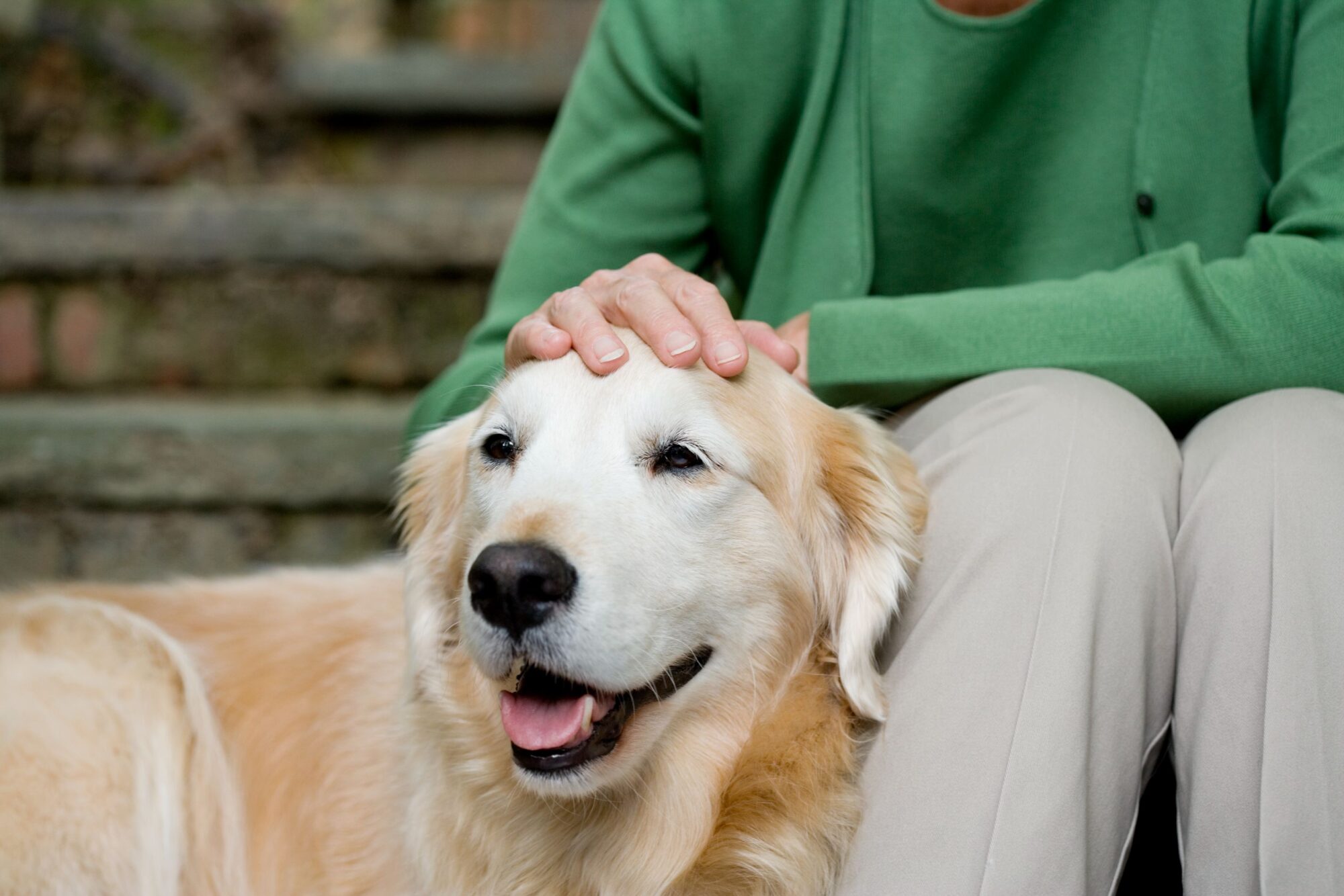 Our golden girls, and boys, deserve compassionate care that addresses their changing needs as they age and Marketplace Veterinary Hospital is here to help. From senior pet wellness exams to adaptations you can make at home, our team has compiled a primer to help pet families provide aging pet support.
How Old is a Senior Pet?
Your aging cat or dog may be considered a senior pet earlier than you think. Several factors contribute to when a pet matures from "adult" to "senior," including chronological age, size, breed, and overall individual health.
In general, small breed dogs are considered seniors at age 7, while large dogs are considered seniors by age 5. Our feline friends are typically considered mature around 7 years old and aren't considered seniors until they're between 11 and 14 years old.
Senior Pet Wellness
Wellness and preventive care is not one-size-fits-all. Senior pet wellness plans are designed to address the special needs of aging pets, and when it comes to senior pet health management, a primary concern is the presence of one or more chronic health conditions.
Senior pet wellness appointments include bloodwork and other diagnostics that can spot the early signs of serious health conditions, which gives us a chance to intervene early. EBecause early treatment can significantly improve a pet's quality of life, so we recommend twice yearly senior pet wellness visits.
Here are some of the most common senior pet diseases:
Kidney disease
Heart disease
Cancer
High blood pressure
Hyperthyroidism
Dementia
Keeping Your Senior Pet Comfortable
There are a lot of things you can do at home to contribute to pet health management and aging pet support.
Maintain senior pet care visits. Even if your pet seems perfectly content, keeping up with regular vet checks is the most important thing you can do for your senior pet.
Give your pet a helping hand with grooming. Aging pets often have trouble keeping themselves clean and groomed. Brushing your pet daily will ensure matt-free fur and gives you a chance to check for skin abnormalities. Clean your pet's teeth daily (if possible), and keep their nails trimmed. You can also take them to a groomer, as needed, for more extensive care.
Serve a proper diet. Some aging pets require specialized diets to meet their nutritional needs and maintain a proper weight. We are happy to make recommendations for your pet based on their physical exams, bloodwork and medical needs.
Make simple home modifications. Pet ramps or stairs, non-slip flooring, raised food and water bowls, and confining all of your pet's essentials to one floor of the house are simple ways to provide aging pet support for your senior cat or dog.
Know When to Contact the Veterinarian
The health of a senior pet can change rapidly. Be on the lookout for the following changes between healthcare visits, and contact us right away if you notice the following:
Hearing or vision problems
Sudden weight fluctuations
Mobility limitations
Foul smelling breath
Poor grooming habits
Incontinence
Your aging pet deserves to live a long, happy life. Please contact us if you have any questions about senior pet care or to schedule an appointment.