Puppy Care Leads the Way to Lifelong Health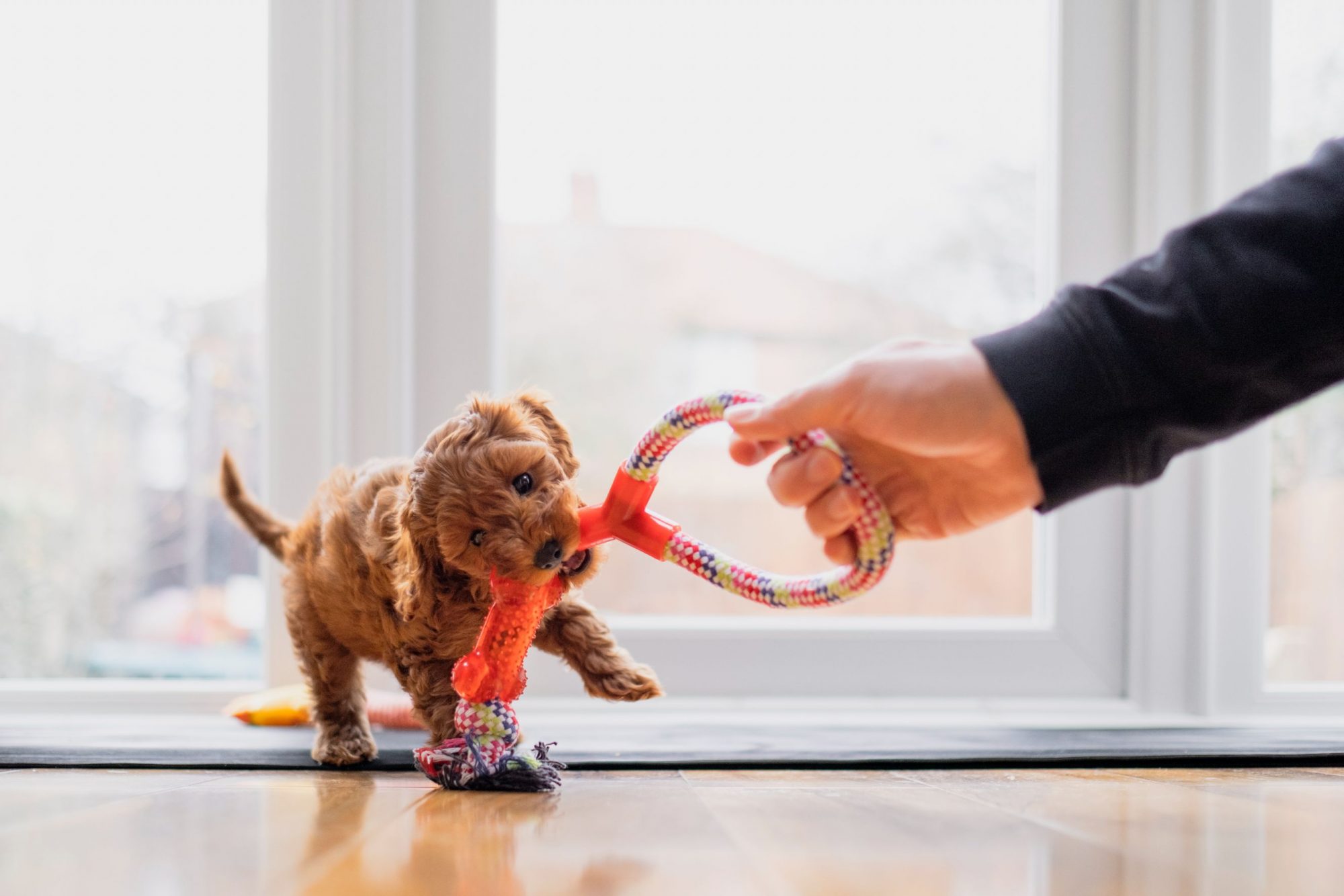 Most of us would be hard-pressed to come up with anything that's better than a warm, squishy, sweet puppy. While they are perfect in every way, shape, and form, puppies have significant needs that require minute-by-minute understanding and attention. Without a proactive approach to puppy care, they may not get on the right track to long-term wellness. Luckily, we can help with that!
More Care than Originally Thought
Most of us get drawn in by the overwhelming cute factor of a curious, playful puppy. They are absolutely irresistible! However, they need more than just our admiration and affection to get them through to their next chapter. To usher them through to all of their future life stages, puppies need so much more than food and water to become healthy, thriving dogs.
The Puppy Care Map
Providing puppy care is one of life's greatest gifts. It's all in your control to serve them and deliver the necessary items for their well-being.
Ideally, you collect supplies before your new puppy comes home, but we know that spontaneous adoptions happen all the time. Generally speaking, your new puppy should have these basics:
A comfortable bed
An appropriately-sized crate
Chew toys
Food/water bowls
Age-appropriate food and healthy treats (necessary during training)
Leash
Collar
Baby gates (crucial in the art of housebreaking a puppy)
Also, puppy-proofing your home is critical to keeping them safe from harm. Be sure they cannot chew on or eat anything that could poison them or cause obstruction.
Next Steps
Adoptions through shelters or rescues usually take place after a puppy has been spayed/neutered, microchipped, vaccinated, and established with parasite prevention. Otherwise, all of these things can be done at or shortly after your puppy's first wellness exam.
We recommend scheduling your puppy's first exam within their first few weeks at home. We take extra care to make sure your puppy has everything they need to enjoy a long, happy, and healthy life with you. Check out our comprehensive wellness plans.
After a nose-to-tail examination, we will discuss their nutritional needs, lifestyle, dental health, and behavior. As they develop into full-size dogs, we can employ our knowledge of your dog to direct future health goals.
Setting the Tone
Housetraining your puppy is essential to their ability to peacefully and happily coexist with you. They need to fully empty their bladder and bowels multiple times a day. The more consistent you are, the better. This includes trips to the same area in the yard first thing in the morning, directly after meals and naps, and of course, before bedtime.
Socializing your puppy builds their confidence and their ability to trust. It isn't recommended to take your puppy to public places until they're fully vaccinated, but you can still carefully, slowly expose them to various stimuli. Building on their positive experiences of different people, places, smells, sounds, and sights helps them understand the world around them.
The Best Life
If you have additional questions or concerns about puppy care, please contact us at (916) 939‑1705. Our veterinarians are always here for you and can't wait to meet your new puppy!