Proper Kitten Care Impacts All Stages of Life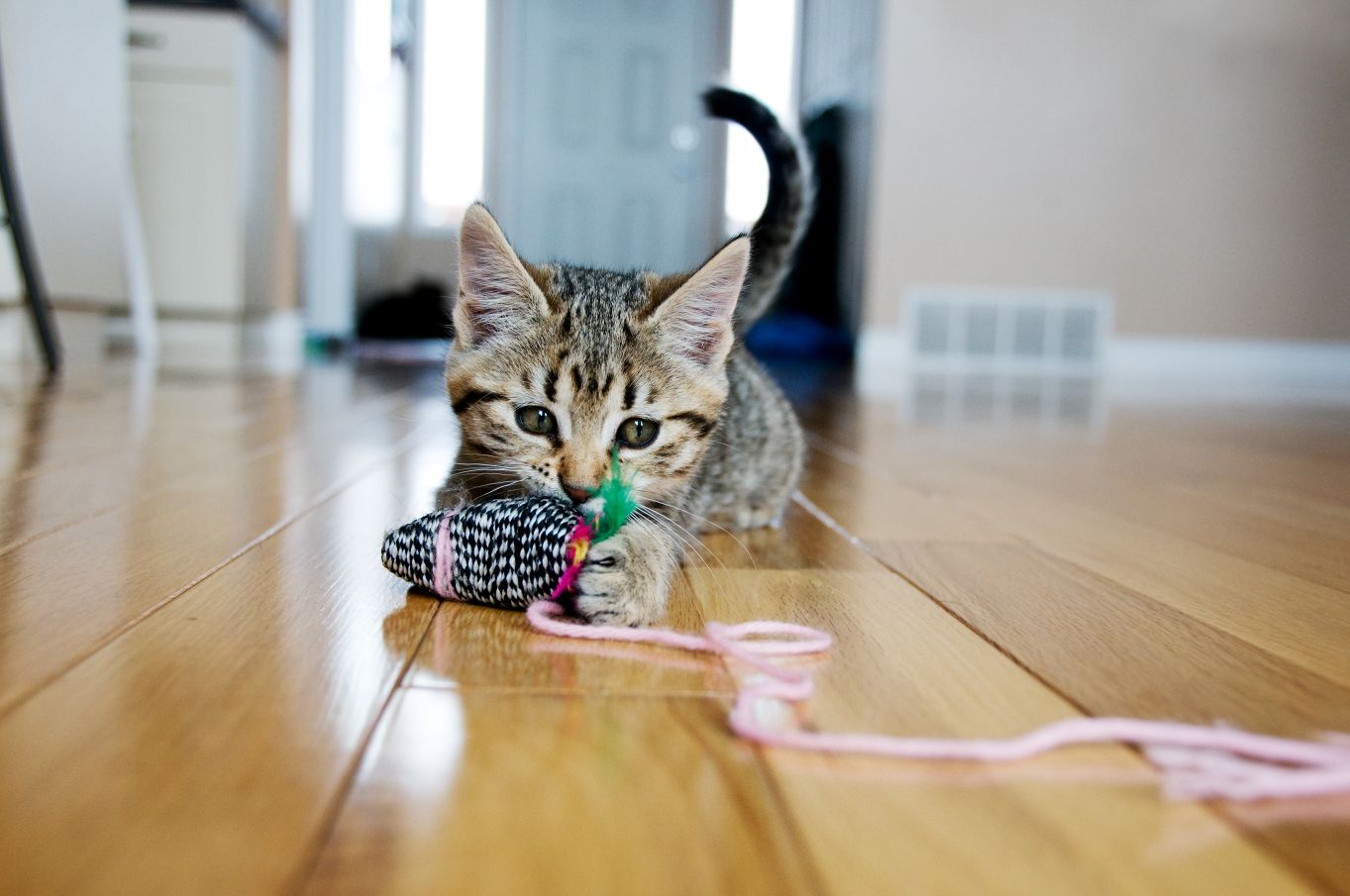 One of the best examples of the cause-and-effect law is preventive health care. We can see it either promotes longevity or, in its absence, contributes to disease. When it comes to establishing a pet's wellness, we can set into motion many aspects that will support lifelong health. The concept of kitten care might sound like an absolute delight (and it is!), but it's also a bridge to an adult cat's health and wellness.
More Meows
Thanks in large part to advanced veterinary medicine and intensive owner involvement, cats are living longer than ever (especially strictly indoor cats). To give your kitten the best possible shot at a long life, set them up with one of our excellent wellness plans. Designed to help owners provide everything necessary for their kitten's optimal wellness, our wellness plans ensure all needs are met. In this way, we help usher a kitten through all future life stages.  
The Basics of Kitten Care
Adopting a kitten through a shelter or rescue is a great idea for many reasons. Typically, adoptable kittens are already spayed/neutered, microchipped, dewormed, and set up for parasite prevention. They are also likely to have received initial vaccinations and are fully litter box trained.
Otherwise, we can help you with all of those items at your kitten's first wellness exam. We suggest making their initial exam appointment within their first few weeks at home. Beyond the necessities listed above, we can discuss their behavior, nutritional needs, lifestyle, and dental health.
Setting the Scene
If possible, collect the following supplies before bringing home a new kitten:
Bed
Food/water Bowls
Litter and litter box (the rule is one box per cat plus one more; also be sure their little legs can get into their litter box)
Age-appropriate food and healthy treats
Toys
Travel crate
Cat tree
Scratching post
Window perch
Your new kitten may enjoy sleeping in their very own bed, but we can assure you that during their waking hours they will want to play, play, play!
Acquiring interesting toys that help them develop motor skills and refine their hunting instincts is required. Without adequate play things, they may turn to your computer cables, phone charger cords, or lots of other potentially dangerous items. On that note, we recommend kitten-proofing the house to avoid poisoning or other catastrophic injuries.
Safety and Security
It is well-known that indoor-only cats live longer, healthier lives. The downside to this lifestyle is that some cats become bored or depressed inside. You can do a lot to shake up their habitat with different climbing elements or walkways. Installing a catio (outdoor, enclosed patio) is a wonderful way to keep your growing kitten happy, entertained, and healthy.
While all cats benefit from their core vaccinations and parasite prevention medication, those that leave the safety of the home (even inside a catio) may be at higher risk of contracting a disease. One of the most important takeaways of kitten care is maintaining a consistent schedule for disease prevention.
A Healthy Outlook
Exposing your kitten to all sorts of different people, pets, sounds, and smells in their first few months can be really helpful in the long run. This is especially true if you plan on adding another cat or dog to the household someday. Try for positive experiences across the board to reduce future fear or stress.
If we can help you with additional kitten care questions, call us at (916) 939‑1705. Our veterinarians can't wait to meet your new addition!