Posts Tagged: cat safety with snakes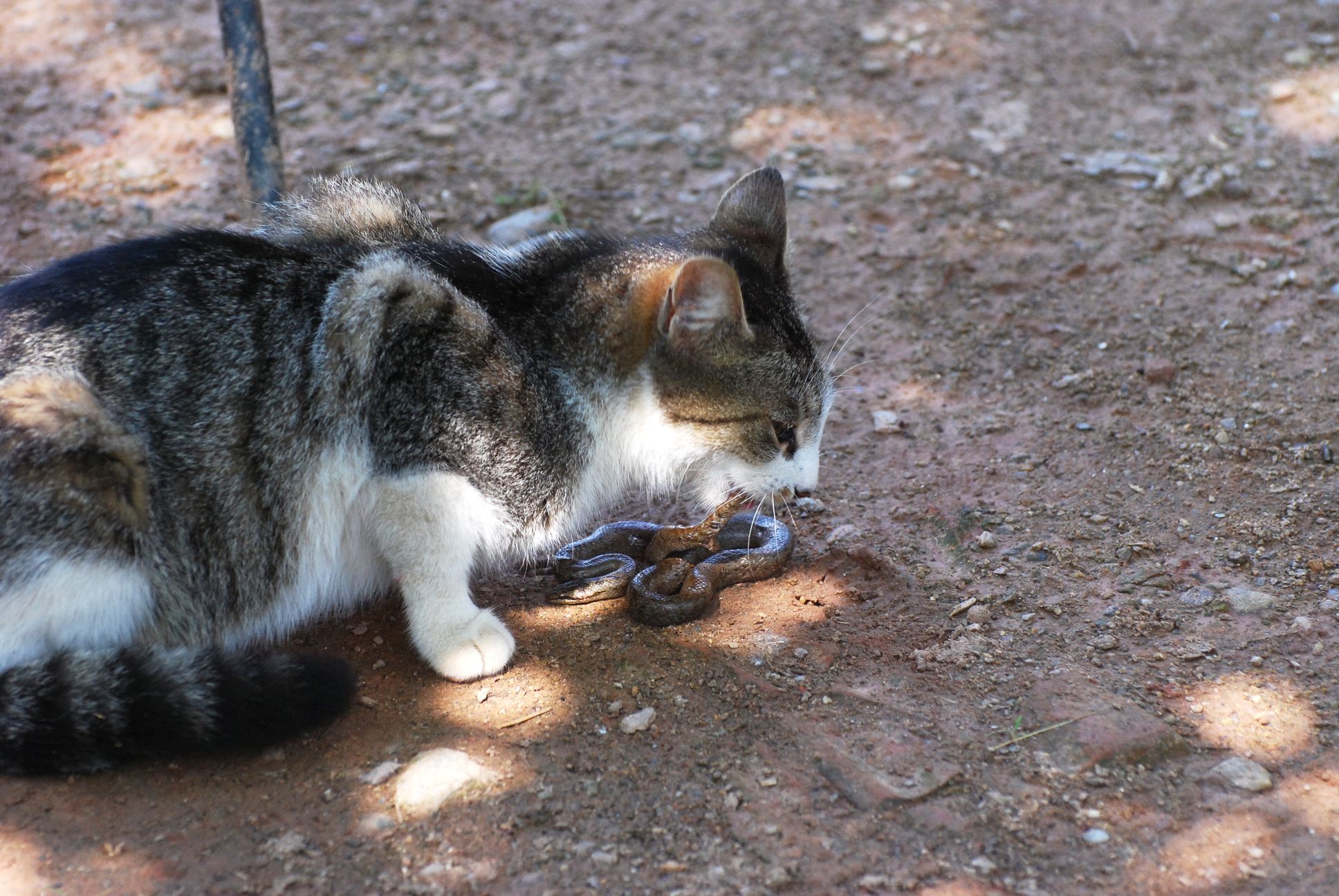 Snakes move. That's pretty much all it takes to attract a cat. Unlike, say, a squirrel, they don't stop moving if they fear a predator. No. They keep slithering along their snaky way. The enticement of a snake can be too much for Fluffy to resist, so how safe is this?
What Harm Can a Snake Do to Your Cat?
Your cuddly kitty is a predator, a skilled hunter, and a killer. That's a cat's true purpose in life. If your pet comes in contact with a snake, its predatory instincts will kick in. Cats will circle their prey to keep it from escaping while they strike its hide with its sharp kitty claws. Snakes have instincts, too. They strike and bite their enemies if they are cornered.
Continue…