What to Know About Pet Emergency Preparedness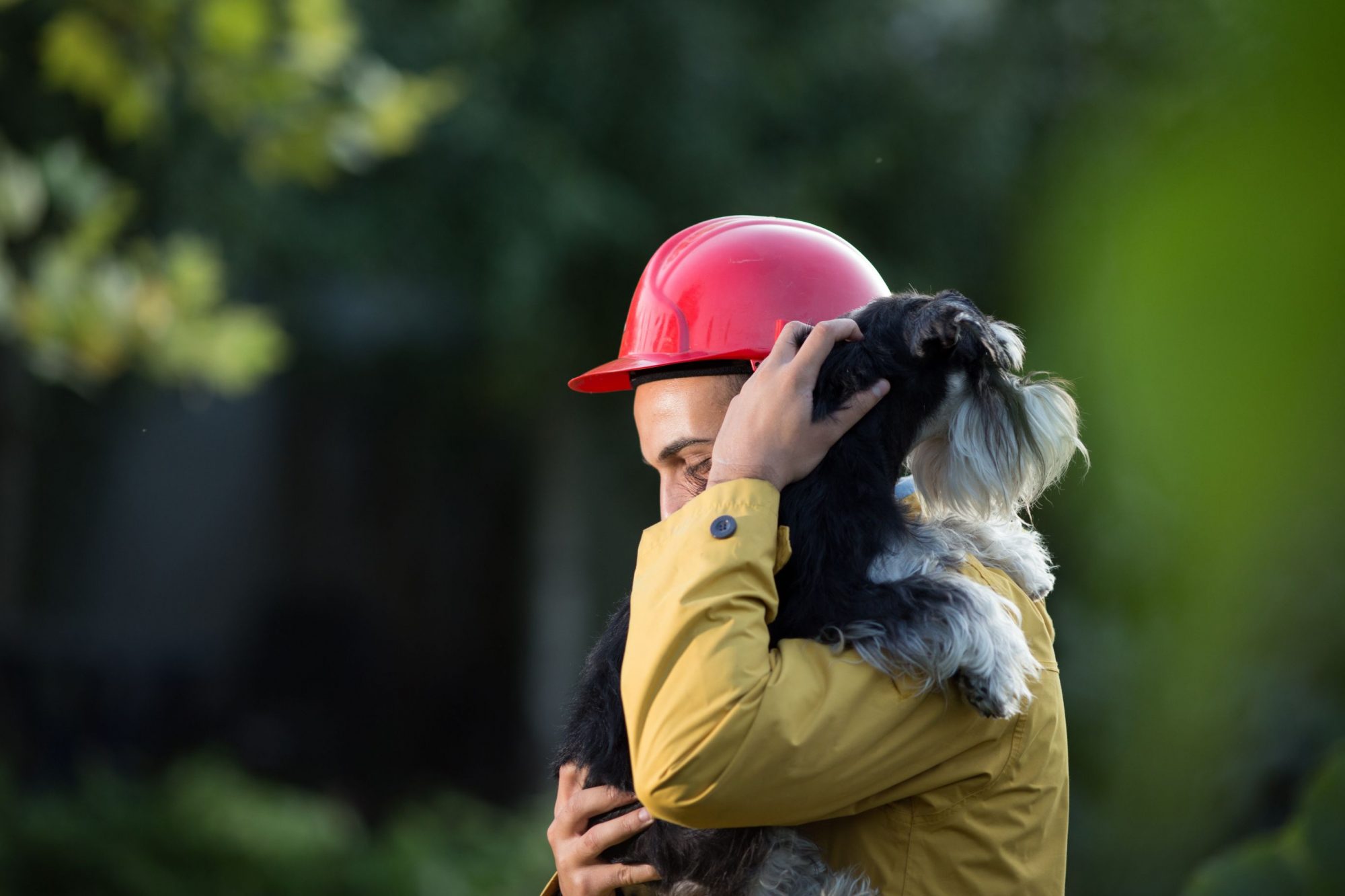 Wildfires, earthquakes, and flooding round out the natural disasters we potentially face in El Dorado County, but there are human-caused threats to safety, as well. Sometimes we have enough warning to make sound decisions. But more often than not, disasters strike when we least expect them to. It's ideal to be ready with the necessary supplies and strategies to keep your pet safe. With our tips for pet emergency preparedness, you'll be well-equipped for anything that comes your way.
The Primer
Loss or separation, exposure to communicable disease, injury or trauma, and damaging levels of stress are all possible. To mitigate the effects of a natural disaster or another emergency, we recommend prioritizing a pet's needs.
Little Things
To approach pet emergency preparedness, consider the potential for separation. You might not be at home when a disaster strikes your neighborhood. What if your pet runs away in fright or is evacuated? In this case, your pet's microchip can guard against long-term separation or loss. If your contact information has changed since your pet received their chip, we recommend updating it with the national registry so you can be reunited.
Additionally, be sure that your pet's collar and ID tag are in good condition. An unidentifiable animal may be perceived as feral or stray, adding to a complicated return.
Disease Prevention
Depending on the type of disaster, your pet could be exposed to contaminated water. Leptospirosis, a bacterial disease, can be spread by the urine of an infected animal. During a weather emergency, standing water can increase a pet's chances of contracting the disease. If possible, discourage them from drinking water from unknown sources, and be sure to keep their vaccinations up to date.
Illnesses spread by mosquitoes, ticks, and fleas are more common in the wake of a natural disaster. Keep your pet safe from wild animals, and be sure that their parasite prevention medication is administered each month.
Getting a Kit Together
Many owners access pet medical records online, but it's a good idea to keep certain copies on hand, including their Rabies certificate, vaccinations, prescriptions, test results, microchip information, licensing information, and recent photographs of them. Keep all documents in a waterproof container.
To support pet emergency preparedness, keep the following items in a case near an exit door:
Two week supply of food, water, and necessary medications (be sure to rotate out before expiration)
One month supply of parasite prevention medication
Food and water bowls
Waste bags
Litter and litter pan
Gloves
Sanitizing wipes
Toys
Bedding
Crate or carrier
Extra leash, harness, collar and ID tags
Pet first aid kit
Pet Emergency Preparedness
In case of evacuation, have a place in mind that will be safe and welcoming to both humans and animals, as most shelters or rescue sites cannot take in pets. Set up arrangements at a local boarding facility you trust, or identify out-of-town friends or relatives within driving distance.
Ask friends or neighbors to pick up your pet if you cannot get home. Place stickers on your front door or windows that alert evacuation teams to the presence of animals inside your home.
Ideally, no pet is left behind in an emergency situation.
If you have any questions about pet emergency preparedness, please don't hesitate to call us at (916) 939‑1705. Our veterinarians and staff members are always here for you and your pet at MarketPlace Veterinary Hospital.