The Best Toys for Your Pet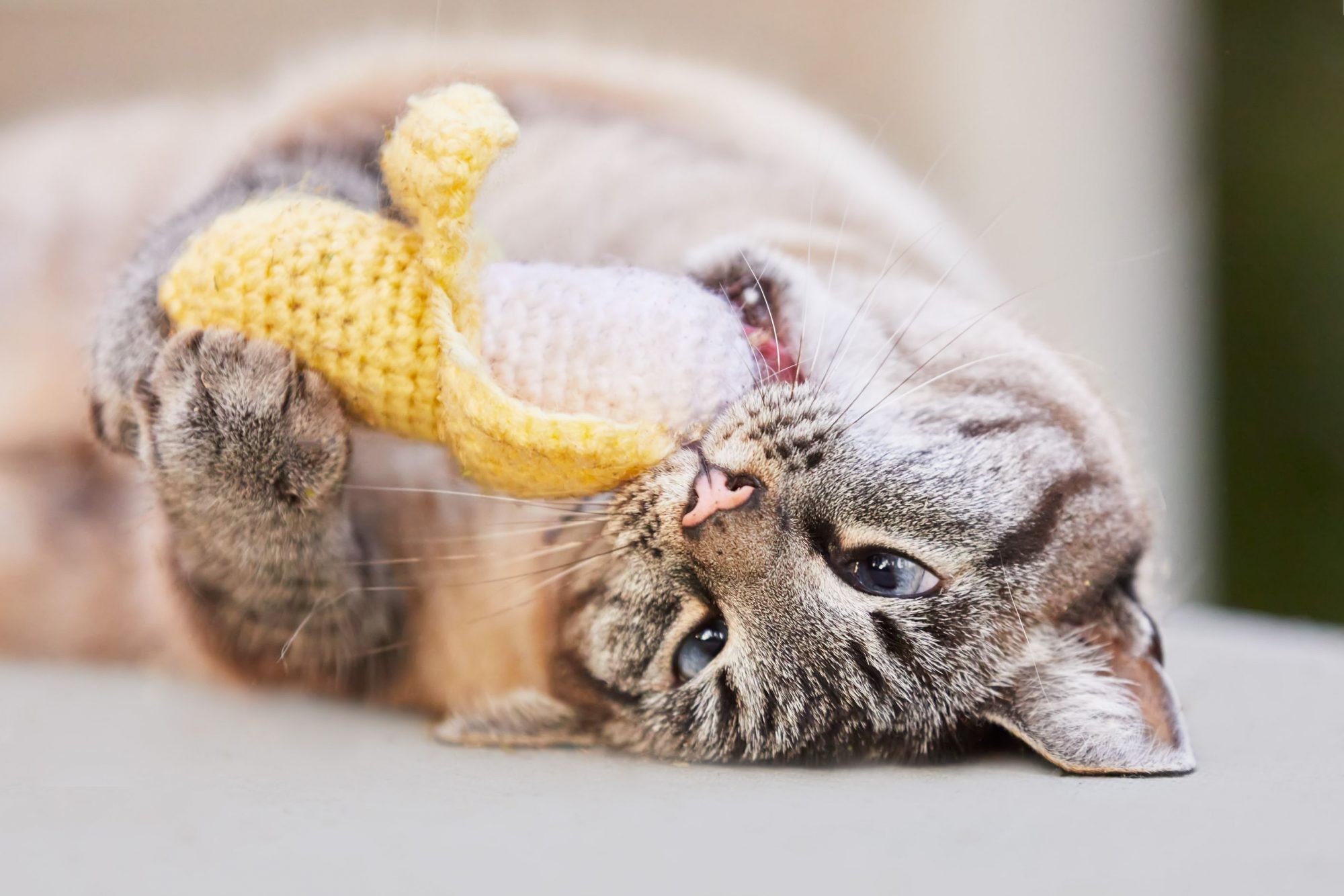 One of the best parts of being a pet parent is seeing the joy your beloved pet experiences when they play with their favorite toys! Playing with toys can be a great form of exercise for your dog or cat, and can also be a useful tool to stimulate their minds. With more exercise and mental stimulation, your pet will live a longer and healthier life!
If you're a new pet parent, you might be wondering which toys are the best and safest for your dog or cat. Luckily, there are many amazing options to choose from. The team at MarketPlace Veterinary Hospital has put together this list of popular pet toys, as well as toys to avoid to keep your pets safe.
Safety First
Unfortunately, many pet toys that are on the market today are made out of materials that can be potentially hazardous to your pet. It's a good idea to keep an eye on your pet while they are playing with their toys, or until you understand your pet's behavioral patterns. For example, if your pet likes to shred or destroy stuffed toys, beware of the material inside. Some of the stuffing in toys can be dangerous to your pet if ingested.
For dogs, always make sure to choose a toy that is size-appropriate for your pooch. Small toys or parts may become choking hazards for larger dogs, and toy pieces that fall off after chewing can be dangerous if swallowed.
Also beware of excess string, ribbon, or rope that can be swallowed by your pet. An example of these materials are found on popular rope toys, which can cause a pet emergency if they are ingested by your animal companion.
The Basics
Some pets prefer soft, squeaky toys, while others prefer toys they can chew or tug on. Many dogs and cats enjoy chasing things, so toys you can throw or toss might be a fun choice for your pet. Some dogs are tennis ball fans, or love playing fetch with a frisbee or another type of ball.
For cats, many enjoy dangling wands, balls, and little stuffed mice or animals they can carry around. This starter pack for new cat parents is a great option to give your kitty many new toys to choose from.
Toys with Treats
Pets love treats, and toys with treats inside are an added bonus for your furry friend! Here are some of our favorite pet toys with treats.
Kong Rubber Dog Chew Toy: A popular pet treat is the Kong rubber dog chew toy. This toy is great because you can fill it with peanut butter or another one of your pet's favorite treats. It will keep your pet entertained for a longer amount of time as they try to reach the treat inside.
Catnip-Filled Toys: Most cats love catnip! If you get a toy that you can refill with catnip, your cat will love you for it. Your kitty will be excited when they smell the catnip in the toy, and chase it around or cuddle it. Refillable options such as this one are great, inexpensive, and reusable.
Nyla Bones and BeneBones: If you want all the benefits of giving your dog a bone to chew without the risks (avoid rawhides at all costs!), check out Nylabones or Benebones. They come in many different varieties, and are a safe alternative to real sticks or bones. This Benebone is durable and long lasting for super chewers.
Have questions about which toys are the safest and most reliable for your pet? Give our team a call at (916) 939-1705 for our toy recommendations.