Our Favorite Games to Play With Your Pet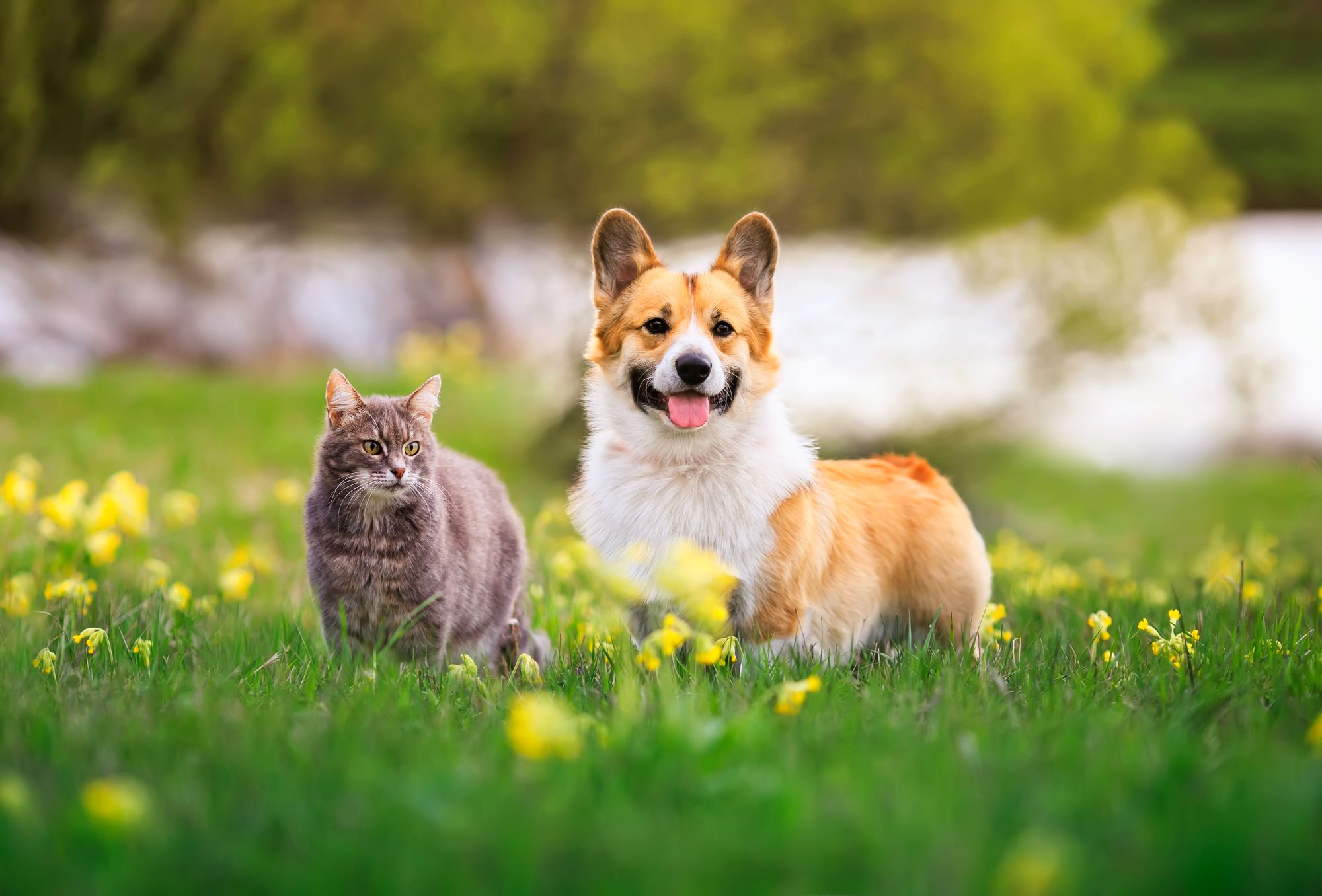 All pets require and benefit from daily exercise, but the routine can go from fun to humdrum in no time flat if you are always doing the same activities. With our favorite games to play with your pet, you can enrich their mental and physical well-being and yours as well!
No More Same-Old, Same-Old
Scavenger hunts work with both cats and dogs. You hide treats around the house or backyard and ask your pet to find them. This activity sharpens their hunting skills and creates a fun opportunity for them to show off for you. They may need some help occasionally, but it really is a great time. Be sure to count how many treats you're hiding and keep track of them.
Train Their Brain
You can train your pet to perform all sorts of new skills. Whether it's obedience, clicker, leash, crate, or toilet training, your pet has enormous capacity to learn.
One of the best games to play with your pet is agility training. You can build your own course with PVC pipe, chairs, tubes, pools, and balls to increase your pet's interest. This is super fun and gives your pet the chance to really sharpen their focus and discipline. You won't believe their hoop jumping abilities!
You could also create a maze inside the home with furniture, pillows, and textiles. There's nothing better than watching a pet succeed at this game!
Retrieval, Tug, and Hide
The tried and true games to play with your pet probably include fetch, tug-of-war, and hide-and-seek. Invest in the safest, most durable toys to use in these games, and switch them out regularly to keep them engaged.
Even cats can play fetch, it just might take a bit of positive reinforcement training to get them there. You might also try the cup game that hides a treat under one of three upside down cups, or ask your pet to find certain objects that they know by name.
Get On the Mat
Yoga and aerobics might not qualify as games to play with your pet, but they are excellent activities to do together. It could start out as just doing yoga in the same room as your pet, or working out alongside them (pets are known to want to get all up in their owner's business). Either way, it's fun and something to do together.
New Games to Play With Your Pet
There are few substitutes to simply playing with your pet. It's not only fun, but indoor and outdoor activities are incredibly enriching. Your pet's mental and physical well-being improve, and by doing things together, you strengthen the bond between you.
Call us at (916) 939-1705 with questions about games to play with your pet. Our veterinarians are always here for you at MarketPlace Veterinary Hospital.